| | |
| --- | --- |
| | |
Unfortunately I have not been able to keep up with events and proceedings in the Knottfield Child Sexual Abuse Inquiry in the Isle of Man. However I have been told by inquiry clerk that:
In December 2017 the Chairman announced that Part 1 of the inquiry (historic reports) was suspended.
http://www.tynwald.org.im/business/OPHansardIndex1618/1510.pdf
In February 2018 an oral hearing was held in relation to Part 2 (current procedures)
http://www.tynwald.org.im/business/hansard/20002020/saprcca20180222.pdf
In March 2018 another oral hearing was held in relation to Part 2 (current procedures)
http://www.tynwald.org.im/business/hansard/20002020/saprcca180322.pdf
Also in March 2018 the suspension of Part 1 was lifted. The Chairman explained this in a statement in April 2018. http://www.tynwald.org.im/business/hansard/20002020/t180417.pdf (and scroll down to line 2640)
On 3 May 2018 an oral hearing was held in relation to Part 1 (historic reports). The audio for this hearing is available. The Hansard is currently available for the first two witnesses, while the third is in preparation and will be uploaded in the next few days all being well.
Audio: http://www.tynwald.org.im/business/listen/Pages/17-18.aspx
Hansard: http://www.tynwald.org.im/business/hansard/Pages/Committee.aspx
Further oral hearings are planned for Friday 18 May and Monday 21 May at which the Chief Constable and the Attorney General will appear.
http://www.tynwald.org.im/about/news/Pages/1836.aspx
Some documents are or will  be published here
http://www.tynwald.org.im/business/committee/SAPRC/Pages/PubEvd.aspx (and choose "Child abuse")
I have copied below the transcript of the 3 May oral hearing in word format so that it can be more easily read on the blog, but due to time constraints will save my analysis for later. However Adrian Derbyshire writes about the Betrayal of Knottfield's children in the IOM Today.  [1]
Residents of a former children's home at the centre of historical sex abuse allegations say victims have been ignored.
They bravely agreed to give evidence in public to the Tynwald scrutiny committee which is investigating claims of child abuse at the former Knottfield home in Douglas, which closed in 1983.
One said they were giving evidence on behalf of two friends, fellow former Knottfield residents, who had taken their own lives. One of those took their own life since the inquiry began.
Last month it was announced that the director of prosecutions has decided that no further action be taken, apparently due to the age and health of the suspect, who is now in his 80s.
That's a decision which has incensed former residents who say they were abused at Knottfield.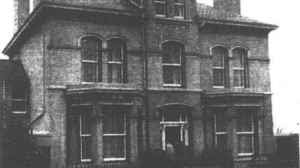 For more of this article from Adrian Derbyshire please go to this link [1]
My previous posts on the Isle of Man Child Abuse –
2015 May 25 Cathy Fox Blog Child Sexual Abuse in the Isle of Man [3]
2015 May 25  Cathy Fox Blog 10 Steps on How to Research Child Sexual Abuse in your area – A Rough Guide Uses IOM as an example [5] 

2016 Feb 15 Cathy Fox Blog IOM Child Sexual Abuse Update Feb 2016 [4] 

2016 Feb 16 Cathy Fox Blog  Isle of Man: Counselling for Victims / Survivors [2]
2017 Aug 3 Cathy Fox Blog Isle of Man Knottfield Child Sexual Abuse Investigation Aug 2017 [8]
2017 Aug 11 cathy fox blog Isle of Man – Paedophile Paradise for downloading child abuse pictures [7] 

2017 Oct 13 cathy fox blog Submissions to the Investigation into Knottfield Childrens Home, Isle of Man [6] 

S T A N D I N G C O M M I T T E E
O F
T Y N W A L D C O U R T
O F F I C I A L R E P O R T
R E C O R T Y S O I K O I L
B I N G V E A Y N T I N V A A L
P R O C E E D I N G S
D A A L T Y N
SOCIAL AFFAIRS
POLICY REVIEW COMMITTEE
Historical Child Abuse
HANSARD
Douglas, Thursday, 3rd May 2018
PP2018/0082 SAPRC-HCA, No. 1/2017-18
All published Official Reports can be found on the Tynwald website:
www.tynwald.org.im/business/hansard
Published by the Office of the Clerk of Tynwald, Legislative Buildings,
Finch Road, Douglas, Isle of Man, IM1 3PW. © High Court of Tynwald, 2018
STANDING COMMITTEE, THURSDAY, 3rd MAY 2018
Members Present:
Chairman: Mr D C Cretney MLC
Ms J M Edge MHK
Clerk:
Mr J D C King
Contents
Procedural 3
EVIDENCE OF Mrs Christine Urquhart 3
The next witness was called at 10.40 a.m. 11
EVIDENCE OF Mr John Guest 12
The next witness was called at 11.14 a.m. 20
EVIDENCE OF Mrs Kerry Sharpe MLC 21
The Committee sat in private at 12.21 p.m. 34
2 SAPRC-HCA/17-18
STANDING COMMITTEE, THURSDAY, 3rd MAY 2018
Standing Committee of Tynwald on
Social Affairs Policy Review
Historical Child Abuse
The Committee sat in public at 10 a.m.
in the Legislative Council Chamber,
Legislative Buildings, Douglas
[MR CRETNEY in the Chair]
Procedural
The Chairman (Mr Cretney): Welcome to this public meeting of the Social Affairs Policy Review Committee, which is a Standing Committee of Tynwald. I am David Cretney MLC and I chair this Committee. With me is Julie Edge MHK. The third member of this Committee is Mr Martyn Perkins MHK. He is not taking part in this inquiry, for reasons which I explained to
5 Tynwald in December 2017.
If we could all ensure that our mobile phones are off or on silent so that we do not have any
interruptions. For the purposes of Hansard I will be ensuring that we do not have two people
speaking at once.
The Social Affairs Policy Review Committee is one of the four Standing Committees of
10 Tynwald Court which scrutinise different areas of Government. We have three Departments to
cover: the Department of Home Affairs, the Department of Education, Sport and Culture and the Department of Health and Social Care.
It was resolved on 18th July 2017: 'That Tynwald notes with concern reports of historical child abuse at the former Knottfield Children's Home, which closed in 1983, and refers the
15 matter to the Social Affairs Policy Review Committee to report by December 2017; and further
instructs the Committee to investigate the adequacy of current procedures to protect from abuse children in care (looked after children) in the Isle of Man and to report in March 2018.' Shortly after Tynwald made that resolution last July we invited people to come forward if they wanted to comment on these matters. As a result of that invitation we had face-to-face
20 meetings in private with 13 former residents of Knottfield and one former staff member. These
meetings took place in September and October.
On 30th November this part of the inquiry was suspended pending a criminal investigation. On 22nd March 2018 the criminal investigation was completed and this part of the inquiry was resumed.
25 Today we are sitting in public for the first time for this first part of the inquiry. I am very
grateful to the two individuals we are about to hear from for being willing to come and talk to us in this public forum: you are welcome.
EVIDENCE OF
Mrs Christine Urquhart
Q1. The Chairman: For the record, Christine, would you state your full name. And what would you like to say to us today, please?
3 SAPRC-HCA/17-18
STANDING COMMITTEE, THURSDAY, 3rd MAY 2018
30 Mrs Urquhart: My name is Christine Urquhart and I was a resident of Knottfield Children's
Home between 1978 and 1982. I am here today to speak on behalf of some of the victims.
First of all, I need to say thank you. I feel I need to thank the Isle of Man Government for creating this Committee and opening this review and finally acknowledging the victims of Knottfield Children's Home publicly. With this review taking place, some of the victims feel that
35 they were finally being heard, that they were receiving validation for the atrocities that
happened to them within those walls of 96 Woodbourne Road, commonly known as Knottfield Children's Home, at the hands of those who were supposed to be caring for them whilst they were already vulnerable children. The victims believed that finally the system was believing in them.
40 As you are aware, a majority of the victims have told their story many times to the authorities
around them. With this, each time the horrors came back to haunt them, the strength they were able to muster to come forward dissipated … was the reality of our legal system into their worlds. The disenchantment they felt whilst the system as a whole let them down only exasperated their lack of self-worth again. It established a pattern of not being able to believe in
45 a system that was supposed to be there to protect them – then when they were children and
now as recovering, trying to recover – and so enable them to seek the justice they so rightly deserved. And like I said, this disenchantment is now happening again.
Unfortunately, some of these victims are no longer with us to see this day, through either death of natural causes or otherwise, so please be mindful that you are doing this for them also,
50 and their families, and they must be acknowledged.
I was thankful but curious when this Review Committee was formed: initially thankful that the politicians were finally sitting up and listening and would hopefully allow the victims of Knottfield justice and eventually closure. However, I was hugely aware and concerned that the process was ill thought out and there was no care plan put in place for these victims.
55 When the Isle of Man Constabulary made a public statement requesting that the victims
come forward with their stories and statements I completely and absolutely understood the implications of that for many of them. It needs to be understood that when a victim recalls a traumatic event they unwittingly re-live that occurrence. This can continue through visions, feelings and nightmares for a long time after the initial talk with the Police or yourselves, the
60 Committee. So it was wholly disheartening that there was no care plan put in place at this point
in time, and due to this many victims suffered again and are still suffering now at the hands of the people, yet again, who are supposed to be there to protect them. I absolutely denounce this public call-out for victims to come forward, for I have experienced it myself. However, the Isle of Man Constabulary did put a care plan of sorts in place. Unfortunately, those who accessed this
65 service did not find it helpful at all.
So I hope this is a lesson learnt for the Police in how to deal with future victims of abuse and historical crimes. I dearly hope that with your new-learned experience of such crimes and the victims involved, which took place here on the Island, you now understand and acknowledge the absolute necessity for more investment in our over-capacity Mental Health Services. With this
70 review now taking place it absolutely gives you and our Government the opportunity to show
the people of the Isle of Man that you are supporting them. You are not only doing this review for the victims of Knottfield, but also for their families, as I have previously stated, their friends, the authorities who could not or would not act and the general public who are aware of all these atrocities. Take this time to prove to the Isle of Man's citizens, but more importantly to these
75 victims, that you are finally on their side, that you are a people's Government who were voted
into these seats by the people and must stand for these people.
Last month the victims were informed that yet again there would be no prosecution of the man who inflicted so many horrors and abhorrent behaviours upon them when they were only children. To be honest, we kind of expected it as it has become the norm on the Island. The
80 system is perceived to ignore the victim and protect the perpetrator, so we all expected the
usual gumph: 'not enough evidence, not enough witnesses, it is too expensive to ensure a
4 SAPRC-HCA/17-18
STANDING COMMITTEE, THURSDAY, 3rd MAY 2018
conviction so we are not going to bother'. We have all heard these excuses many times. What we did not expect was the reason behind why this man has not even been arrested, never mind prosecuted, the reason being because he is too old and too ill. Everyone knew his age and his
85 state of health before this review started. They all knew before the investigation took
precedence over the review. So please tell me why you have put all these people through this again for nothing.
Who was the person that decided to abuse these people again? This is a form of torture and degradation which has caused immense harm to these people again. The reasoning behind this
90 decision not to prosecute the man I have heard before, regarding another historical crime that
was inflicted on myself – which is of course ridiculous. The age and well-being of a criminal are truly not ours or your responsibility. The responsibility here is to the children who were entrusted into your care, the Isle of Man Government, the Department of Education as it was called at the time. It was your Department that paid and entrusted this man to care for the
95 vulnerable children of this Island. Do you not feel disgusted by it or embarrassed? This monster
is about to get away with it again and it is all being done by your own Departments.
You were our parents. You owed us a duty of care, which you did not uphold; you are still not upholding it. We were placed in Knottfield due to the negligence of our own parents and caregivers, some of whom were prosecuted by the Isle of Man courts. Why should you or this
100 man not be treated in the same way by the same courts for the same negligence, if not worse? I
need to ask is there a double standard here, because it feels like there is.
The Attorney General and the Police have more than enough evidence and more than enough witnesses to enable a prosecution, so why is this man still being protected? The whole thing – the review, the investigation – now feels like it has purely been a fishing exercise, an
105 opportunity for the Government to find out exactly what the victims know so they can collate
and compose what feels like yet another cover-up. I feel that this is all in the fear that the press are coming to expose the crimes that have been committed against the children on the Isle of Man, with no fear of prosecution for the perpetrators. It feels like you were in fear of a Jersey-like scandal happening here on the Island – and you should be, rightly so, to be fair.
110 I have been looking into how the victims have been treated during this process and I have
found that their rights and personal liberties may actually have been violated by the Police, and by the Government calling them to come forward again, by providing them with false hope that finally someone was going to do something to prosecute this man and protect them.
Please refer to the European Convention on Human Rights Act – which takes precedence
115 over legal and domestic legislation, I have to add. Article 3: the right not to be tortured or
treated in an inhumane or degrading way. And Article 8: the right to respect for your family and your private life. These people poured their hearts and minds open to you all, the Police included, again. You may have only heard it for the first time, but police, teachers, social workers, everyone that was around these children and as they became adults, has heard these
120 stories again and again and again, and every time these people are tortured and it takes a long
time to heal from it all every time. Their everyday lives were changed, which has affected them and their families by the imposing of this process. It feels like the system has repeatedly raped and tortured these people emotionally and psychologically for a fact-finding exercise, and that is criminal.
125 As I stated previously, when a person reveals abuses that have taken place against them they
unwittingly re-live those moments in time, the fear, the shame and the pain. You were aware of this. You were made aware of this when this process started. You were made aware that these people, some here today, would become that six-year-old child again who was beaten and raped for the pleasure of the abusers around him. You were made aware that the reason the 12-year-
130 old boy had turned to a life of crime was so he could escape the abuses that were happening to
him. No one would listen and no one would act for them. These people, while reliving their stories, become those children again. After the interviews are finished with either yourselves or
5 SAPRC-HCA/17-18
STANDING COMMITTEE, THURSDAY, 3rd MAY 2018
the Police, or whoever else wants to get inside their heads, they are left as that child and this can take months, years, to overcome.
135 They told their stories again because they believed that finally someone was going to say, 'I
believe you.' Do you believe these victims? Do you believe what happened to them?
What are you going to do to ensure they receive the validation they require after suffering
for so long?
Do you believe that there has been a cover-up to protect those involved, who were aware
140 and decided to protect themselves and the reputation of the Island?
If your answer to any of these questions is yes, then a prosecution must be made. This man
must be prosecuted. His health and well-being is down to the sentencing judge to decide, not
you and not I.
Just recently Bill Cosby, aged 80 years and in ill health, was successfully prosecuted for
145 historical sex crimes. Max Clifford was in his 70s. Rolf Harris was in his 70s. Dave Lee Travis in his
60s. And closer to home, Derek Cooper of Hillberry Green is 77 years old and has recently been convicted of historical crimes. Every one of them claimed ill health. They failed. They could not evade the justice they so rightly deserved. Quite frankly, by not prosecuting this man and his staff in question you are making a laughing stock of us as victims and of the Isle of Man, its
150 judicial system and its policies and procedures in a very public forum.
Another case that has recently been made public is from a brave man called Gerry Underwood. He reported historical sex crimes against him to the Isle of Man Constabulary five years ago and still nothing has been done to help him. The Isle of Man Constabulary claim that they have changed their systems and procedures, which they have, but all still leads to the same
155 outcome and excuses from the Police and the Attorney General's office. We all know this
because we have all lived it many times. Nothing has changed at all. Please be part of that change now. Implement safeguards for the victims, not the perpetrators.
Over the past year alone, from 1st January 2017 to 1st January 2018, a total of 86 crimes were reported to the Police on the Island. Of these, 33 were historical, of which 18 were inflicted
160 upon children – persons as they were children. Only five of these 18 – and this is from when I
received the information in March, I must add – were operational. Five. There are five that are classed as cleared, completed, but I do not know what that means. I have not had any clarification as to what that means. I would like to know.
Child sex crime as a whole on the Island is still not being taken seriously. I know this
165 personally because I have experienced the system myself and the abuser is still walking the
streets today, nearly four years after the crimes were first reported from four children. Not enough evidence. The witnesses are too young. The same song sung by the Police to the Attorney General's office again. The list of excuses goes on whilst another child predator is within our midst who will never see the inside of a courtroom.
170 So, questions for the Attorney General. What evidence do you exactly require? Broken
bones? Bruises? Photographic evidence? Scars? Well, for these people, broken bones have healed, the bruises have cleared and all the physical evidence has disappeared along with the children's personal files from Knottfield – which is another question I must raise with you later. But scars they have plenty of: the mental scars that have ripped open again during this process;
175 the scars that create the nightmares to return and question their ability to lead normal lives,
that make them question their self-worth and destroy their self-esteem. These scars are always there, destroying these people from the inside out because of what happened to them and because not one person of authority has stood up and said, 'I believe you and I will have your back.'
180 These people need validation, not more persecution. They need someone from the
establishment that they have paid into their whole lives to stand up and say, 'I believe you and we are sorry.' Without this, what is the point in any of this? What is your explanation as to why this review is actually taking place? What outcome are you hoping for from all of this? Is anyone actually thinking or caring about these victims at all? Because it does not feel like it.
6 SAPRC-HCA/17-18
STANDING COMMITTEE, THURSDAY, 3rd MAY 2018
185 These victims are parents and grandparents now. They are also struggling with their ill health, even more so throughout this process. Who is looking out for them? Who is protecting them? You were supposed to be protecting them when they were children; you are supposed to be protecting them now. That is your job: to protect the people of the Island who have suffered crimes against them. Give them the validation, tell them you believe them and apologise publicly
190 for it taking so long to get to this point. I am so sorry that some of them cannot be with us today. I have some questions for you. I am not done yet, sorry; I am not done yet.
The Chairman: No, that is fine. Take as long as you want.
195 Mrs Urquhart: Are you able to answer these directly now, or …?
The Chairman: Let's progress with the questions orally.
Mrs Urquhart: Okay. Where is the medical statement stating the perpetrator is too old and
200 unfit to be prosecuted?
The Chairman: We are yet to meet with the Attorney General and that will be amongst the things we will be asking.
205 Mrs Urquhart: So you have not even seen the statement, even though it is not public?
The Chairman: The Attorney General is going to come into this Committee – Mrs Urquhart: On the 21st.
210
The Chairman: Yes.
Mrs Urquhart: Yes, I will be here. Okay, so he has that. Will it be made public, because the whole thing is a public forum? Obviously there is data protection, I understand that, but surely
215 there must be something for the victims to see the reasoning behind why he will not be prosecuted. Will there be something made public?
The Chairman: I cannot answer for the Attorney General. I hope so.
220 Mrs Urquhart: In this case the perpetrator is too old and too ill. In other cases the witnesses were deemed too young. So how do we protect the children of our Island? Yet again another question I feel you cannot answer. The Attorney General will need to answer that, I would presume. I have it put here 'Please advise', and he is not here – I was expecting him to be here.
Does the Attorney General have evidential and public interest tests? And if he does, where
225 are they and will we see them?
The Chairman: Amongst the questions we were going to ask you when you had finished your statement is what you would like us to ask the Attorney General, so this is very helpful.
230 Mrs Urquhart: Public interest tests.
The Chairman: Please put it on record.
Mrs Urquhart: Can the Attorney General's decision be reviewed or appealed? If so, by
235 whom? How do we go about that? Anything?
7 SAPRC-HCA/17-18
STANDING COMMITTEE, THURSDAY, 3rd MAY 2018
The Chairman: No. I am sorry, I do not know the answer to that.
Mrs Urquhart: Okay, it's fine. I will be back on the 21st, don't worry.
240 Has the Attorney General decided not to prosecute against or with the opinion of the Isle of
Man Constabulary? Yet again that is a question for him.
The Chairman: Well, no, the answer there is that the Isle of Man Constabulary, after the new witness came forward and was interviewed, submitted to the Attorney General that they
245 wished to have a prosecution. The Attorney General's office … What is the officer called? There
is an officer in the Attorney General's who makes these decisions and it was his decision, not the Police's.
Mrs Urquhart: Okay. I find it all ludicrous. You said yourself you have had 13 former residents
250 of Knottfield sat in front of you yourself. That is a lot of witnesses; that is a lot of evidence. I do
not understand the Attorney General's reasoning behind any of this, to be fair.
Were there ever any checks made on this couple in Manchester before they were allowed to run a children's home? Do you have any evidence of that?
255 Q10. The Chairman: I do not believe we have had any evidence of that. Ms Edge: It is something we can ask, isn't it?
The Clerk: Well, no, I do not think the Committee has any information on that at the 260moment.
The Chairman: But again we can certainly make inquiries about any of the points you are raising and we are very happy to do so.
265 Mrs Urquhart: Okay. Where are all the Knottfield children's files? We have heard this
question many times and not one person in authority, I feel, even believes they existed; but we, as residents, know they existed.
These files held personal information on the children in the care of the home, such as personal correspondence, their health, welfare and behaviours, their pocket money accounts,
270 post office accounts, post office books. They held an awful lot of information. They had an awful
lot of evidence: doctors' appointments, health checks, everything that would have corresponded with the abuses that were taking place against the children at the time. Do you not find it ludicrous that they are missing?
275 The Chairman: Yes.
Mrs Urquhart: Thank you. Is anybody looking for